Loving and Growing Together
In a world where we can sometimes feel disconnected, Community Life at Highland Oaks provide opportunities to grow at deeper levels with God and with each other at the same time. We believe relationship with God and relationship with each other is really important so the more people are involved the better.


Bible Class (Discipleship Gatherings)
Sunday mornings (Online only)
Our Sunday Adult Bible classes at Highland Oaks have moved towards "Discipleship Gatherings" with a specific purpose of study and connection for loving, growing, and sending.
Sunday mornings (In Person & Online)
Worship Service at Highland Oaks is a time we gather together as a church family to worship and praise God and to hear a sermon message together.


At Highland Oaks, anyone can, and is encouraged, to belong to a Life Group. Life groups provide wonderful opportunities for relationships, spiritual growth, service, and belonging.
Ladies Class is a time for prayer, praise, and discussions. Whether the topic is a book in the Bible or a book by an excellent Christian author, there is always something new to learn, to be encouraged by, and to grow spiritually together.
Helping Hearts is a group of ladies that make emergency room and nursing home items, and teddy bears for kids. They also sign and mail cards of encouragement to our church family.
Men's Group (currently on zoom)
A vibrant, organic group of men where authenticity is welcomed, and the Holy Spirit is active and present. Lives and relationships have been restored, renewed, and rejuvenated. Men of all ages are welcome.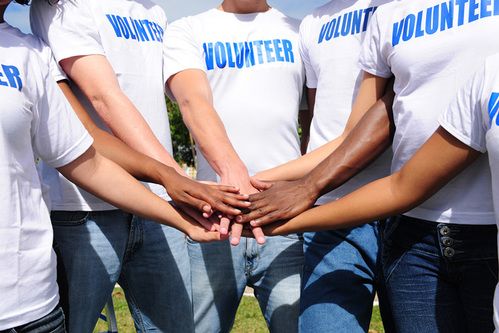 Helping Hands is a group of men and women who volunteer their time to tidy up and perform maintenance work to help keep our facility a clean and welcoming environment.
39er's Monthly Dinner Meeting
This group meets monthly for fellowship and dinner together. There is often musical entertainment as well. They also have periodic field trips together.


This group meets once monthly to hear a God Story. What is a God Story? It is a story from your heart, told from your first-hand experiences, and usually covers events from your past that have led you to be who you are today.
Heartfelt Friends Ministry
Heartfelt Friends is a place where small groups of women come together and form new, closer relationships with each other cross-generationally. The groups meet monthly for fellowship, a meal, and Bible study together.
Do you have questions or comments?
Fill out the form below to send an email.